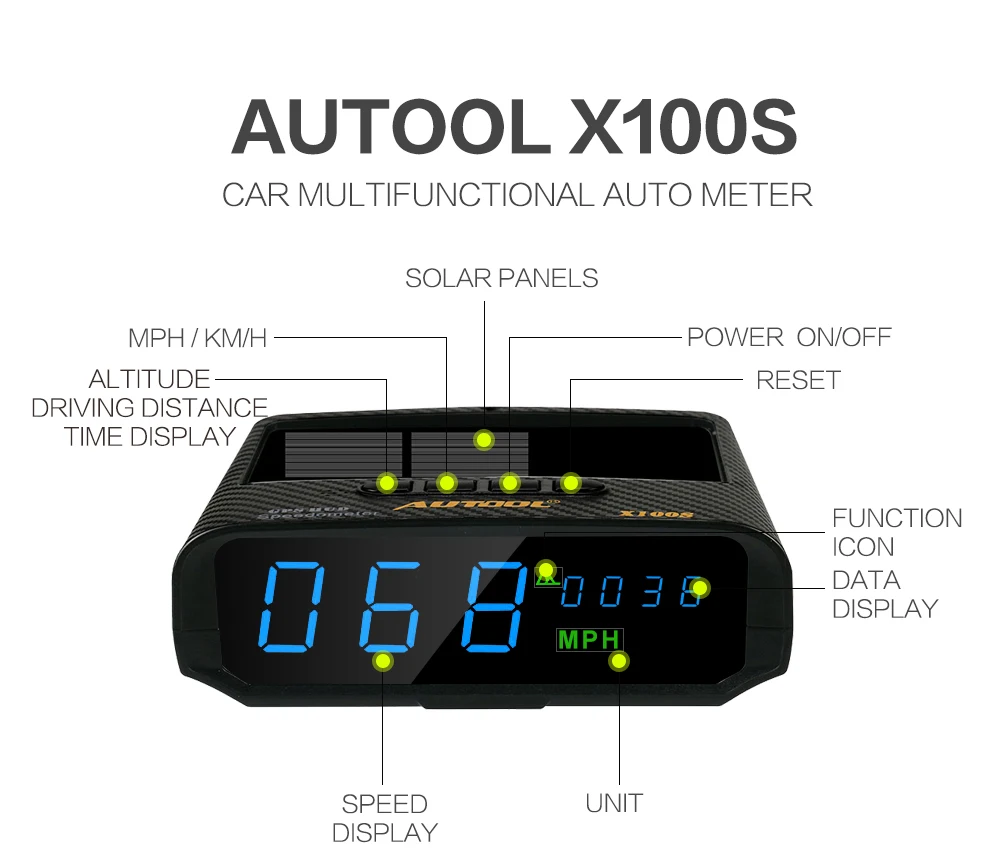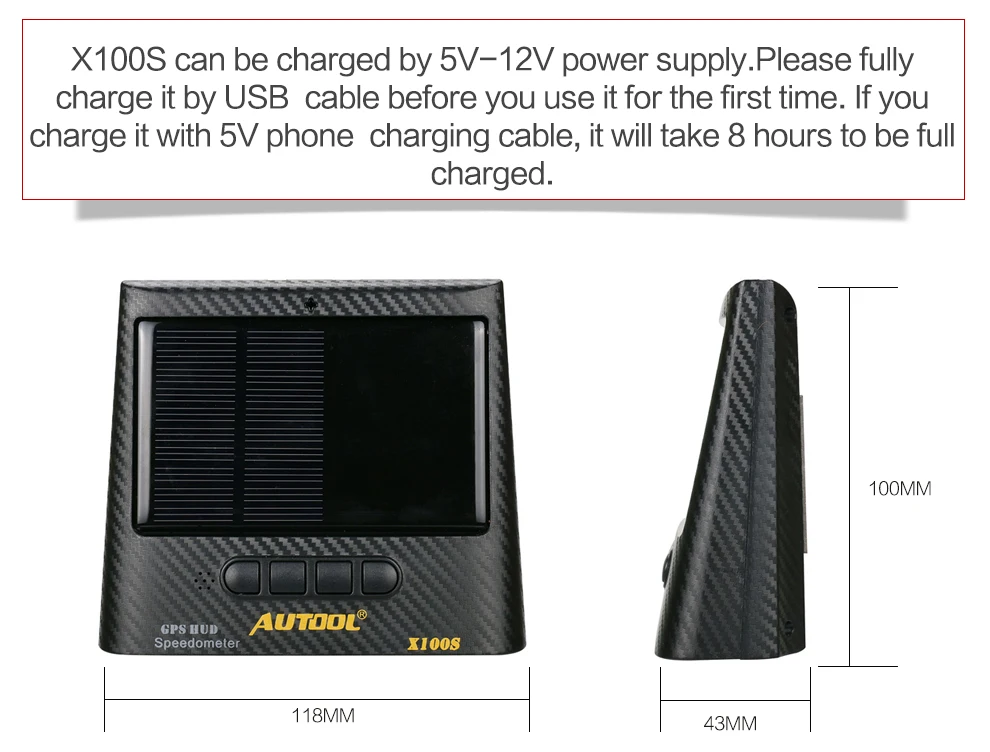 Hilights:
X100S owns built-in high energy solar panel and 1000 mA battery.
X100S can be charged in 3 ways: OBD2 port, cigeratte cable and solar
X100S no need cable connection. Will not damage auto interior structure
X100S supports for all car models
Features:
1. LED display, high brightness.
2. Unit of SPD – Km/H, MPH
3. Time, current mileage, time display
4. Over speed alarm
5. Auto sleep mode
Note:
X100S can be charged by 5V-12V power supply. Please fully charge it by USB cable before you use it for the first time.
If you charge it with 5V phone charging cable, it will take about 8 hours to be fully charged.
Packing List:
1 x AUTOOL X100S GPS HUD